Welcome to Friday Potluck #16!
and a VERY Happy New Year!!!
I hope that this lovely week kicks off what will be a fantastic year for you!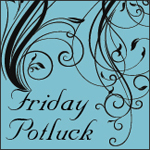 I think that this week may once again be a little slim on e
ntries, but I look forward to seeing what you bring to the party this week... and into the new year!!! Once again, I've pre-scheduled this post as I expect to be traveling still when I'd like this to be posted.
For something a little fun, please add a comment with one of your New Year's foodie goals!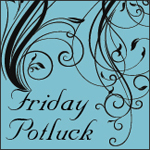 The Rules:
1. Add the button above or a link back to this post/my blog in your own fabulous blog post.
2. Join the Party!!
3. Leave me a note to let me know you've entered.
4. Visit some of your fellow potluckers' posts to get inspired!
*note -- if you forget to link back or add a button, you'll receive a gentle friendly reminder to add it in :)
AND, if you want to join in
Friday-Potluck Daily
, please let me know your Twitter handle. I'll follow you (you can follow me @ekatskitchen). To subscribe to the paper
click here
and then click subscribe!
---
This linky list is now closed.