Anne, better known as "The Lucky Wife" from the Saturday Evening Pot, and I first got to know each other earlier this year, when she and her husband were first getting started with their blog. I'm glad to count her as one of my bloggy bffs, and love sharing recipes and emails with her. Please take a look at this tasty treat and enjoy!
Hello, Everyone! I'm excited to be here today to share a recipe, Apple Sausage Pilaf with Pecans, which I think you will love from talking with Erin about what you've most enjoyed so far from her kitchen. But first, let me introduce myself... I'm Anne, better known as The Lucky Wife over at
The Saturday Evening Pot, another food blog
. My husband, John, or The Chef, and I co-author the blog to share recipes we've enjoyed.
When John decided in 2001 to change careers and go to culinary school, we made a deal that has benefited me ever since (hence, The
Lucky
Wife!): He would do the cooking in our home since I was going to pay our bills while he was in school. When we started our blog in January, I gave him his title, The Chef, for the blog. We have enjoyed sharing our passion for food through blogging.
It was not long after we started the blog that I came across EKat's Kitchen. I enjoyed seeing what Erin was cooking and linked up at some of her
Friday Potluck
parties, eventually emailing her about something and developing a friendship from there. Erin's kindness during our conversations online would be of no surprise to you. She's very approachable, friendly and gracious as a person. Isn't it amazing the things you learn about people through online communication, even though you've never met IRL?
We are currently hosting a
100-Day Christmas Countdown event
, for which Erin offered some guest posts and features. I am so looking forward to sharing those soon and cannot believe it is already less than 70 days until Christmas! I told Erin I'd love to share a recipe with you all in return. So when The Chef recently developed an amazing pilaf recipe, I knew this would be the one to share with you:
Apple Sausage Pilaf with Pecans
Ingredients:
Approximately 1-1/2 cups uncooked white rice/wild rice blend
4 cups chicken broth
1 packet spiced apple cider mix
4 gluten free chicken and apple sausage links
1/2 cup pecans, chopped
2 tablespoons olive oil
Cooking Directions:
Preheat oven to 350 degrees.
Heat 2 tablespoons olive oil over medium heat in large, non-stick skillet.
Slice 4 sausage links into coins. Add to hot oil and saute on both sides until brown.
Add chopped pecans and toss thoroughly.
Add uncooked rice. Stir contents in order to completely coat rice with oil and drippings from pan. Remove rice and sausage mixture from pan and place in 9x13 casserole dish.
In a large bowl, mix cider packet into four cups of chicken broth and gently pour over rice mixture in baking dish. (NOTE: Broth should cover rice completely by at least 1/8 of an inch.)
Cover baking dish with tin foil and bake for 1 hour or until all liquid is absorbed and rice is cooked.
The Chef bought the sausage links to eat alone but got to wondering how they would taste in a rice pilaf. He'd never really had much experience with rice pilaf, which has a unique cooking technique with similarities to risotto, in that you can adapt it according to your current cravings or personal preferences. (Side note... The Chef loves risotto. His
Italian Cheese, Mushroom and Walnut Risotto
is to die for. I know I'm biased... but it really is.)
After "playing in the kitchen," as we like to call it when he sets out to create something new, this was the result, and actually, the first pilaf he'd ever made. It would be good served with pork roast, turkey at Thanksgiving or by itself with your favorite vegetable, such as carrots, green bean casserole, or squash. The Chef was pleasantly surprised at how well it turned out. I thought it was delicious, and it is unlike any pilaf I've ever had. Both of our children loved it as well. We hope you enjoy it as much as we did.
We've enjoyed sharing with you today and would love for you to stop by our blog to check out our
100-Day Countdown to Christmas series
and our recipes. A few you might enjoy, especially with the cooler weather on the way, are: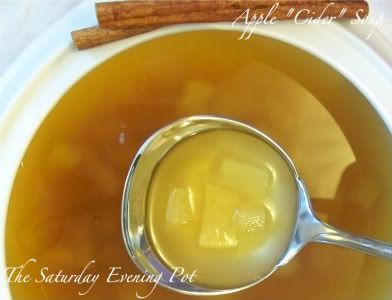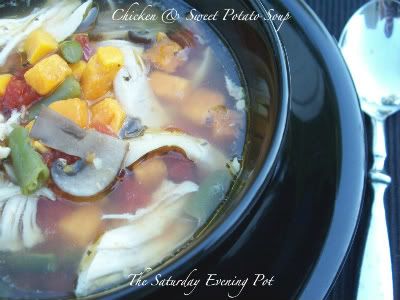 And of course, dessert!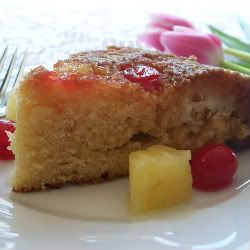 If you have school-aged children, you may also be interested in the
lunchbox ideas
we recently shared that have been popular on our blog. We hope you have a wonderful week with lots of great eating!